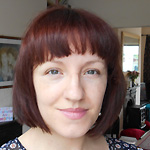 Kirsty Bunting is a Senior Lecturer in English Literature at Manchester Metropolitan University Cheshire, with teaching and research publication specialisms in nineteenth and twentieth century women's writing and literary, social and political relationships.  She is particularly interested in ideas of literary collaborations and networks, which informed the subject of her PhD (University of Birmingham, 2008).  Kirsty has a secondary specialism in Early Modern Drama (MA Shakespeare Studies,The Shakespeare Institute, 2002).
Kirsty co-organised the Victorian Popular Fiction Association's 6th annual conference in 2014, on the topic of 'Victorian Treasures and Trash' (Institute of English Studies, Senate House, 8-10th July), and was faculty coordinator of the 2014 'Cheshire Lecture Series' at MMU Cheshire.
Kirsty is a member of Crewe Town Council's Arts and Culture Working Group which meets regularly with the aim of developing civic pride through involving the community in heritage, arts, culture and leisure activities and events.
Kirsty was voted 'best supervisor' in the 2014 MMU Students' Union Awards, is subject leader for the English undergraduate BA dissertation unit, and supervises and examines Masters by Research degrees on a range of literary topics.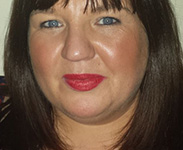 Orlagh McCabe is a Senior Lecturer and Subject and Programme leader in Childhood and Youth studies at Manchester Metropolitan University Cheshire. Orlagh has worked in Widening participation for over fifteen years and is passionate about young people's rights, participation, transition and inclusion in various contexts.
Orlagh is faculty Widening Participation champion and has a number of community roles including chair of the 'Crewe Pledge' education group. The Crewe Pledge was established as an impartial initiative to support the transitions and aspirations of young people locally. Partners include all Crewe based schools, Reaseheath and South Cheshire College, Manchester Metropolitan University, Crewe Town Council, Cheshire East Council, South Cheshire chamber of Commerce and over 60 local business and employers.
Orlagh is a senior fellow of the Higher Education Academy and her research interests include learning transitions to HE and the use of web based technologies in teaching practices.  Orlagh was recently nominated for 'Best Overall Lecturer' in the MMUNION teaching awards. She has been involved in a number of programme review and validation events externally and is currently an external examiner at Bangor University.